2021 Annual Meeting Call for Proposals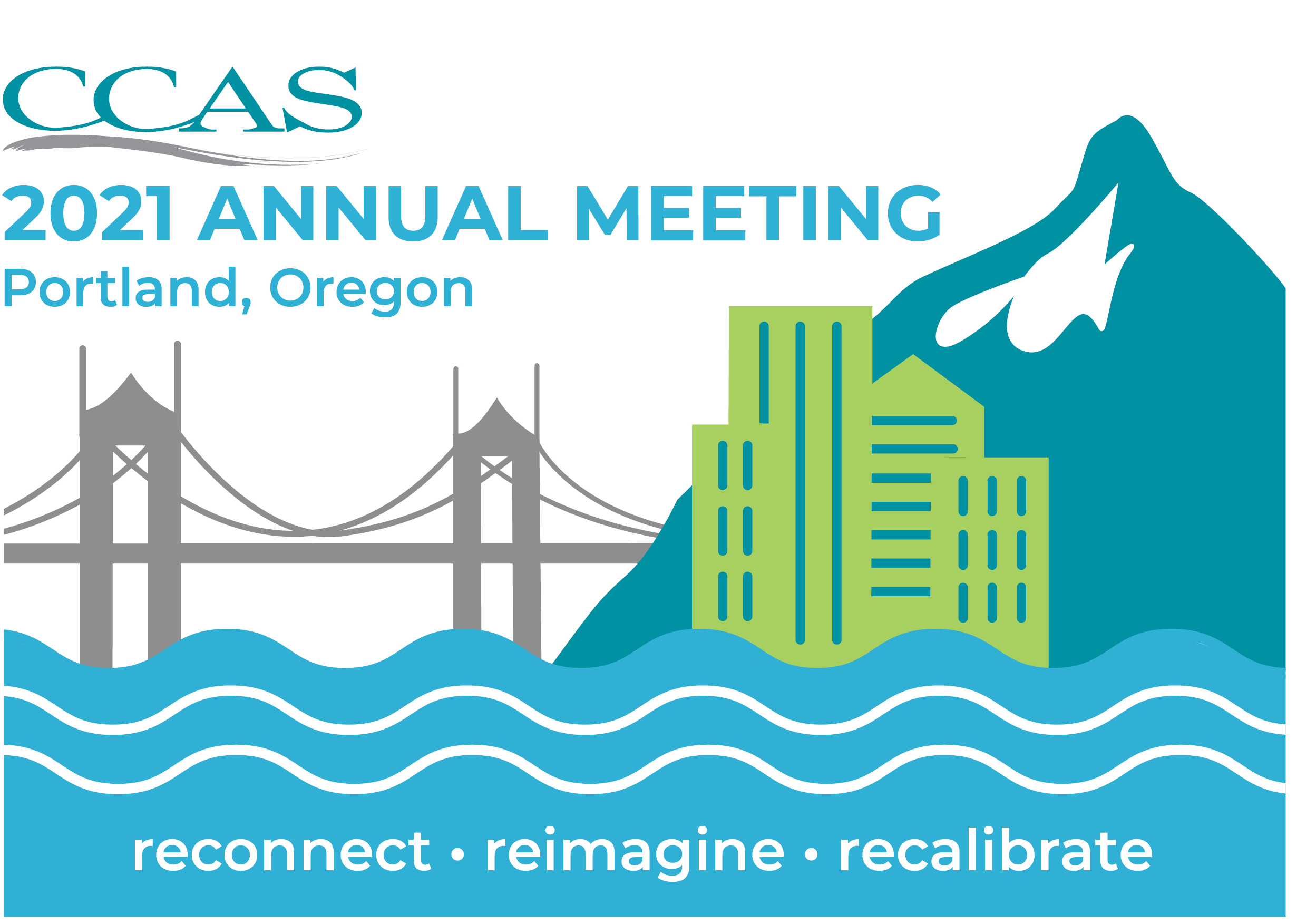 NOVEMBER 10-13, 2021
The CCAS Board of Directors welcomes proposals for workshops or concurrent sessions via this online form.
Deadline: March 22, 2021
NEW for 2021: Each proposal will require a primary point of contact. All future correspondence about the session will be directed just to this contact and the contact will be responsible for informing and updating session collaborators. As with 2020, presiders will not be assigned by CCAS; each session should be self-organized and run.
Guidelines for Proposals:
Proposals must include title, abstract, intended session outcomes, and information on all presenters and must be submitted using this SurveyMonkey submission process.

Proposals may, but are not required to, address one of the outlined themes and sub-themes. The planning committee intends that at least half of the selected sessions will relate to the themes (described in the proposal application).

Approximately 6 pre- and post- conference workshops and 25 concurrent sessions will be identified (in addition to sessions submitted on behalf of CCAS Standing Committees), targeting a diverse array of CCAS member institutions and participants.

Presenters must be CCAS Members at the time of the CCAS 2021 Annual Meeting, unless special permission is granted (e.g. for external experts).

CCAS Member Presenters must be registered attendees for the CCAS 2021 Annual Meeting.

Presenters will be provided with an optional PowerPoint presentation template; slides will be collected by September 15, 2021 for those wishing to have slides shared online in advance (not required).

All presentations must include session take-aways or outcomes.

Laptops are not available; presenters must bring their own laptops and clicker devices. All rooms will be equipped with microphones, a screen, and projector.

WHOVA will offer additional features for presenters, including live polling. More information will be available to selected presenters after July 1st.