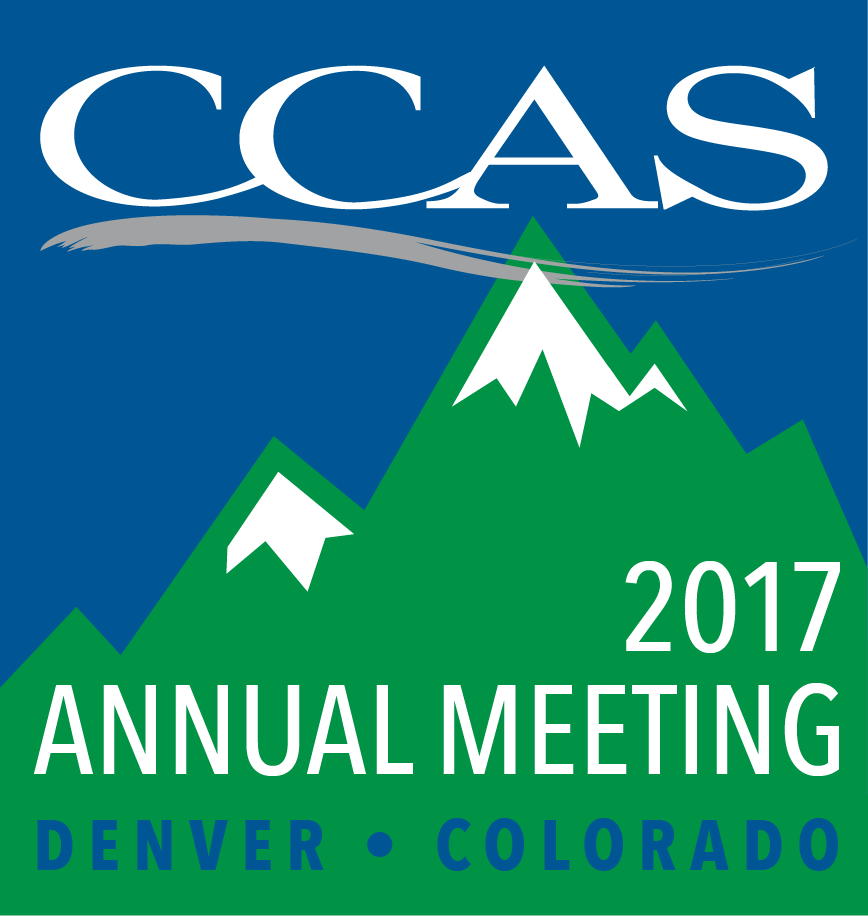 CCAS 2017 Annual Meeting
Denver Sheraton Downtown
November 1-4, 2017
CALL FOR PROPOSALS ANNOUNCED
CCAS is an organization committed to supporting its members in their demanding roles as leaders in the arts & sciences. Now more than ever, advocating for the value of the arts & sciences is an essential part of that role. The 2017 Annual Meeting will explore the challenges and opportunities of advocating for the arts and sciences: What do we stand for? What is it that we want, need, believe in? Once we know our message, how do we deliver it effectively to our campus community, to the general public, to leaders, policy-makers and politicians?
Join us as we learn together and work together to give voice to the values that unite us in the arts & sciences.
The 2017 Annual Meeting will begin with pre-conference workshops and the opening reception on Wednesday, November 1st and conclude with the final concurrent sessions and post-conference workshops on Saturday, November 4th. All sessions will be held at the Sheraton Denver Downtown in Denver, Colorado. Chair: Christopher McCord, Dean, College of Liberal Arts & Sciences, Northern Illinois University.
This year's program features a theme and sub-themes and new session modalities. Deans and Assistant and Associate Deans from CCAS Member Institutions are cordially invited to submit proposals for presentations by April 15, 2017. To submit a proposal, please refer to the proposal guidelines.
---
Seminars for Department Chairs - Upcoming
July 6 - 8, 2017 in Nashville, Tennessee
October 1 - 3, 2017 in San Diego, California
The CCAS SEMINAR FOR DEPARTMENT CHAIRS/HEADS provides a forum in which chairs—new and experienced—can examine the art of departmental administration through close interaction with colleagues from multiple disciplines and from institutions around the country. Presentations by expe­rienced department chairs will focus upon actual techniques that chairs use, as well as ideal models of administration. Group discussion is critical to the seminar format; therefore, registration is limited. Two social hours, breakfast and lunch on the second day, and breakfast on the third day provide opportunities for interchange among participants. All banquet func­tions are included in the registration fee.
The Seminar is open to chairs/heads at CCAS member institutions. Due to space limitations, no more than three chairs from the same institution will be admitted. The first 50 registration requests will be accepted; additional requests will be wait-listed in order of receipt. Register by hovering over "Events," select Seminar for Department Chairs – JULY or OCTOBER and register as a "New Customer."
---
Seminar for New Deans
July 9-12, 2017 in Nashville, Tennessee
In the annual Seminar for New Deans, experienced A&S deans share their accumulated wisdom about successful deaning and facilitate discussion among participants about approaches to common problems faced by those new to the job of deaning.
Using a variety of formats, including case studies, the seminar focuses upon successful management techniques as well as ideal models of administration. New deans from around the country and many types of institutions will be in attendance. Ample networking activities allow participants to develop a set of contacts to call upon once back on campus. The seminar also introduces attendees to the plethora of services you will receive as a CCAS member to support your work as dean.
The Seminar is open to new deans at CCAS member institutions. The first 40 registration requests will be accepted; additional requests will be wait-listed in order of receipt. Register by hovering over "Events," select Seminar for New Deans– and register as a "New Customer."
---
C
ouncil of Colleges of Arts and Sciences, a network of deans, fosters leadership and administration in colleges and schools of arts and sciences. In pursuit of our mission, CCAS connects deans with each other, provides professional development, serves as a forum for discussing issues in higher education, and advocates for liberal learning.
All arts and/or science decanal staff of a participating college within an institution are eligible for the following benefits:
• password and access to the 'Members Only' area of the CCAS web site
• a variety of professional-development seminars, workshops, and webinars
• discounted registration fees at seminars and the Annual Meeting
• discounted subscription rate for
Change
Magazine
• a mentoring program for new deans and associate/assistant deans
• participation in both the data collection and receipt of the New Hires Survey report
• a 'deans only' listserv for discussion of issues and networking with other Deans,
and a listserv for associate and assistant deans
• an online searchable database (Deans Knowledge Base) of timely presentations, policy statements,
listserv discussions, and other resources
• training workshops for department chairs/heads, either on campus or at a regional location
• access to the CCAS membership mailing list for searches, college newsletters, etc.
NOTE: Personalized login credentials - username and password - are assigned to member Deans, Associate, and Assistant Deans. If you do not remember your login credentials, click "Reset password" under the login boxes at the top right of the CCAS homepage and a link will be sent to your email address that will enable you to change your password. Note that the link is time sensitive.
For assistance, email
ccas@wm.edu
.
Click here to access the "Member Benefits and Services" brochure.
---
Guide for assessing best practices in colleges/schools of Arts & Sciences
The CCAS Board of Directors offers it members the Standards of Practice: A Self-Assessment Guide for Colleges/Schools of Arts & Sciences. The Standards were developed to help deans evaluate whether their colleges or schools maintain policies and practices that align with the best practices and standards in higher education. The Standards are not intended to be prescriptive; rather, they serve as constructive guidelines to deans as you with work within the context of your own institution.
The Standards and accompanying Scoring Rubric are available to members of CCAS. Log into this page (above, right), then, under Resources, hold your cursor over Standards of Practice, and click "A Self-Assessment Guide" to download the document or "Scoring Rubric," which is an Excel-based tool to assist you in conducting a systematic analysis of your policies and practices. Hard copies also are available upon request.
Non-members who wish to view the Standards and take the self assessment are welcome to join CCAS. Write us at ccas@wm.edu for a membership application. NOTE: This resource will be updated and disseminated in an online format in late 2017.
---
Visualize the expanse of CCAS members nationwide and internationally on our three locator maps: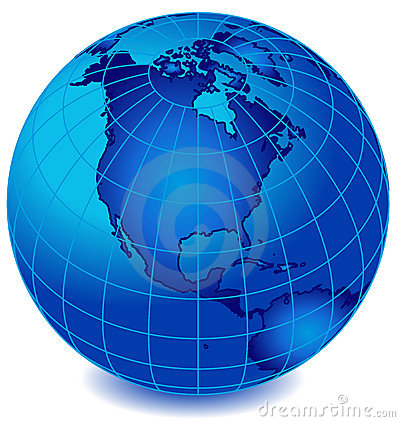 Available Now: Annual Survey on Salaries for New Faculty
The results of the CCAS survey on salaries and start-up packages for incoming faculty in 2016 (tenure-track and tenured) are now available to the membership.
For 2016 data, mean starting salaries are up nearly three percent from the previous year, with Computer and Information Sciences once again topping the list for the highest-paid entry-level salaries for assistant professors.
The full data file, which can be arrayed by Carnegie classification, geographic area, discipline and academic specialty, can be obtained for $150. Simply go to www.ccas.net > Resources > 2016 New Hires Survey. Those submitting data for the survey were sent the file in mid-December. If you are uncertain if this applies to you or not, just write us at ccas@wm.edu.
---
NOW AVAILABLE -- 2017 CCAS Membership Directory
The 2017 directory is posted on the CCAS website as an active link, as well as a search link, and is located on the member Welcome Page and under MEMBERS
ONLY in the blue navigation bar when you log onto the CCAS website using your membership credentials. If you need assistance or would like a copy mailed to you, please contact us at ccas@wm.edu.
---
A complimentary copy of Deans and Development: Making the Case for Supporting the Liberal Arts and Sciences has been mailed to each CCAS member dean.
Additional copies may be purchased by CCAS members for $10 each (non-memb
ers $30) by going to the Publications tab in the navigation bar and clicking Deans and Development Book and then "Order Form" on the flyout menu.
Board of Directors adopts 2016-2019 Strategic Plan
The CCAS Board of Directors is pleased to share with membership its planning priorities for the next four years. The year-long process leading to adoption of the plan included four online, interactive sessions with dozens of dean-members. Adhering to members' advice that the Board focus on a few key areas to move our organization forward, the Plan is focused around three goals:
To offer improved programs and services that benefit members

To advocate for the value of the liberal arts & sciences

To elevate our national standing as the premier organization for best practices for academic leadership in the arts & sciences
Noteworthy activities envisioned by the Plan include
strengthening current programs by calling upon outside expertise and relevant research

broadening programming to better prepare members for their next leadership positions within the academy

exploring how regional connections can facilitate interaction among members

providing resources and training to members for their advocacy efforts on behalf of the liberal arts & sciences

publishing and disseminating CCAS books on decanal best practices

establishing "Friends of CCAS" to help carry the CCAS message more broadly

adopt a marketing and communication plan to better inform our members of CCAS services and programs that can be of benefit to them.
---
"Liberal Arts & Sciences FAQs" brochure available for purchase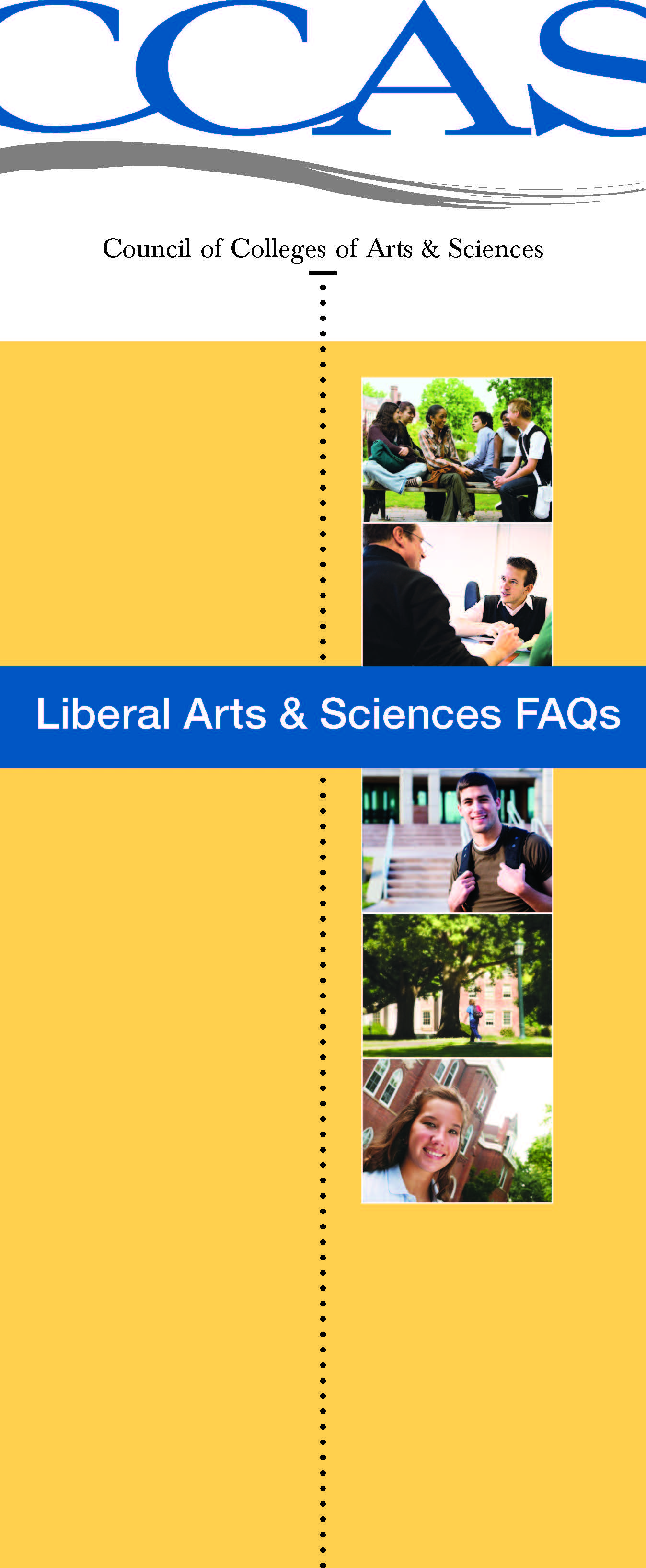 This broc
hure, authored by former CCAS President Matthew C. Moen (University of South Dakota), defines liberal education and offers arguments for its centrality in undergraduate education. The brochure is being made available at cost to CCAS members.
Ordering Information:
First 10 copies, no charge to members

Between 11-100 copies, $6 per 10 copies

Orders over 100, $5 per 10 copies
Order by going to the Publications tab in the navigation bar and clicking "Liberal Arts and Sciences FAQs Brochure - Order Form."
---