CCAS2023: Preparing Deans for a Sustainable Future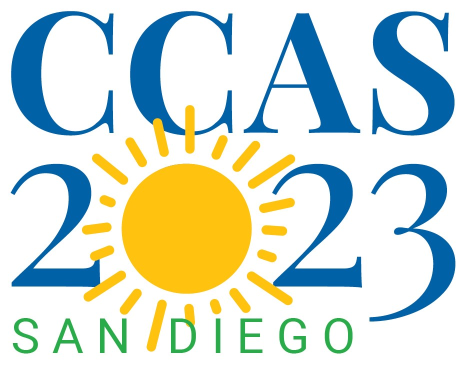 CALL FOR SESSION PROPOSALS:
Session proposals will be accepted until March 5, 2023, via a new process integrated into the WHOVA app.
To submit a session proposal, email Amber Cox aecox@ccas.net for a proposal invitation message.
2023 Theme:
Preparing Deans for Sustainable Future
Possible Topics Include:
Civic Engagement

Moving from Crisis to Strategy

Doing More With Less

Adapting to the New Normal

Strategic Planning

Reorganizing Colleges (Right-sizing, restructuring, etc)

Special sessions for select audiences, such as Associate & Assistant Deans or Private Institutions or R1s

Risk Management

Working With Your Institution's Partners (Media or Development Officer or Budget Office or Student Services..)

Free Speech and Academic Freedom

Development, Fundraising, and Advancement

Data Analytics and Data for Decision Making

Working with, Coaching, Supporting, or Reviewing Faculty and/or Staff

Tolerance/Intolerance for Bullying Culture

Future Directions/Lessons Learned (ways we use tech differently, thinking about being responsive, changing enrollment, students changing expectations)

Sustaining DEI Gains Through Diverse Leadership

Preparing Institutions to Support Diverse Leaders

Enrollment Change Now or Forthcoming

Robot-Proof,

Artificial Intelligence, ChatBot, etc.

Your Good Ideas Here!


Guidelines for Proposals:

Proposals must include title, description, and information on all presenters and must be submitted using this new WHOVA submission process.
Proposals may, but are not required to, address the theme and suggested sub-themes. The planning committee intends that at least half of the selected sessions will relate to the topics listed above.
Approximately 6 pre- and post- conference workshops and 25 concurrent sessions will be selected to appeal to a diverse array of CCAS member institutions and participants.
Presenters must be CCAS Members at the time of the CCAS 2023 Annual Meeting, unless special permission is granted (e.g. for external experts).
CCAS Member Presenters must be registered attendees for the CCAS 2023 Annual Meeting by 10/1/2023.
Presenters will be provided with an optional PowerPoint presentation template; NEW THIS YEAR Presenters can easily upload their own slides, articles, videos, and other resources.
Laptops are not available; presenters must bring their own laptops and clicker devices. All rooms will be equipped with microphones, a screen, and projector.
All sessions will be 70 minutes in length; plan to allow for Q&A.
WHOVA will offer additional features for presenters, including live polling. More information will be available to selected presenters after July 1st.