Why Academic Deans Stay or Exit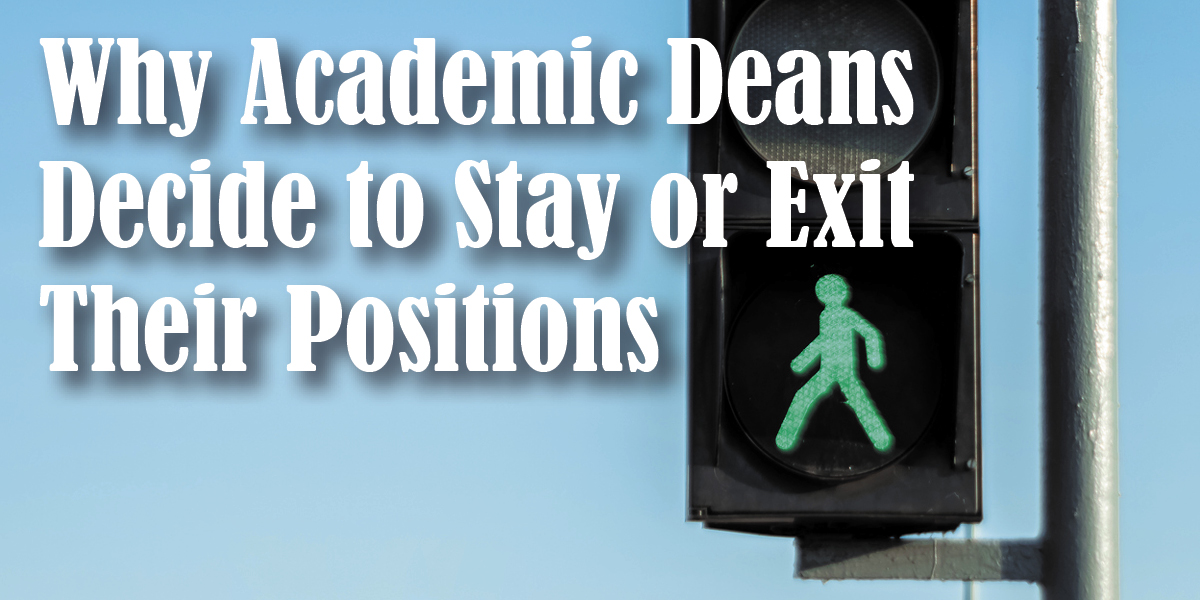 During the winter of 2020 we encouraged you to participate in a longevity study conducted by two fellow deans, William A. Henk of Marquette University and Shelley B. Wepner of Manhattanville College, Henk and Wepner examined your perception of factors that influence the duration of time deans spend in positions — both reasons that would promote remaining in office and those that would contribute to exiting.
This project represents a co-sponsored partnership of the American Conference of Academic Deans (ACAD), the Council of Colleges of Arts and Sciences (CCAS), and the researchers.
The partners agreed that it was important to investigate the construct of academic dean longevity considering that:
1) the average duration of a dean appears to be only 5 years,
2) resilience in such a role represents one reasonable barometer of sustained effectiveness, whereas brevity could suggest the opposite, and
3) the length of service of effective deans could be increased by a greater understanding of factors that seemingly contribute to their longevity by those in positions to affect their lifespans.

The results have been analyzed and we are pleased to share with you a brief summary of the findings in advance of a more nuanced formal publication in the Fall of 2021.

Partnering with other organizations and academic researchers provides CCAS with creative opportunities to ask bigger questions and explore the wealth of data available via our network of 500 institutions and nearly 2000 Deans and Associate and Assistant Deans. If you would like to talk about a research opportunity, please email Amber Cox at aecox@ccas.net.