Liberal Arts Advocacy
Current media championing the liberal arts and sciences
Advocacy makes a difference
June 26, 2019
National Endowment for the Humanties (NEH) funding bill passed in the House.

Humanities advocacy day success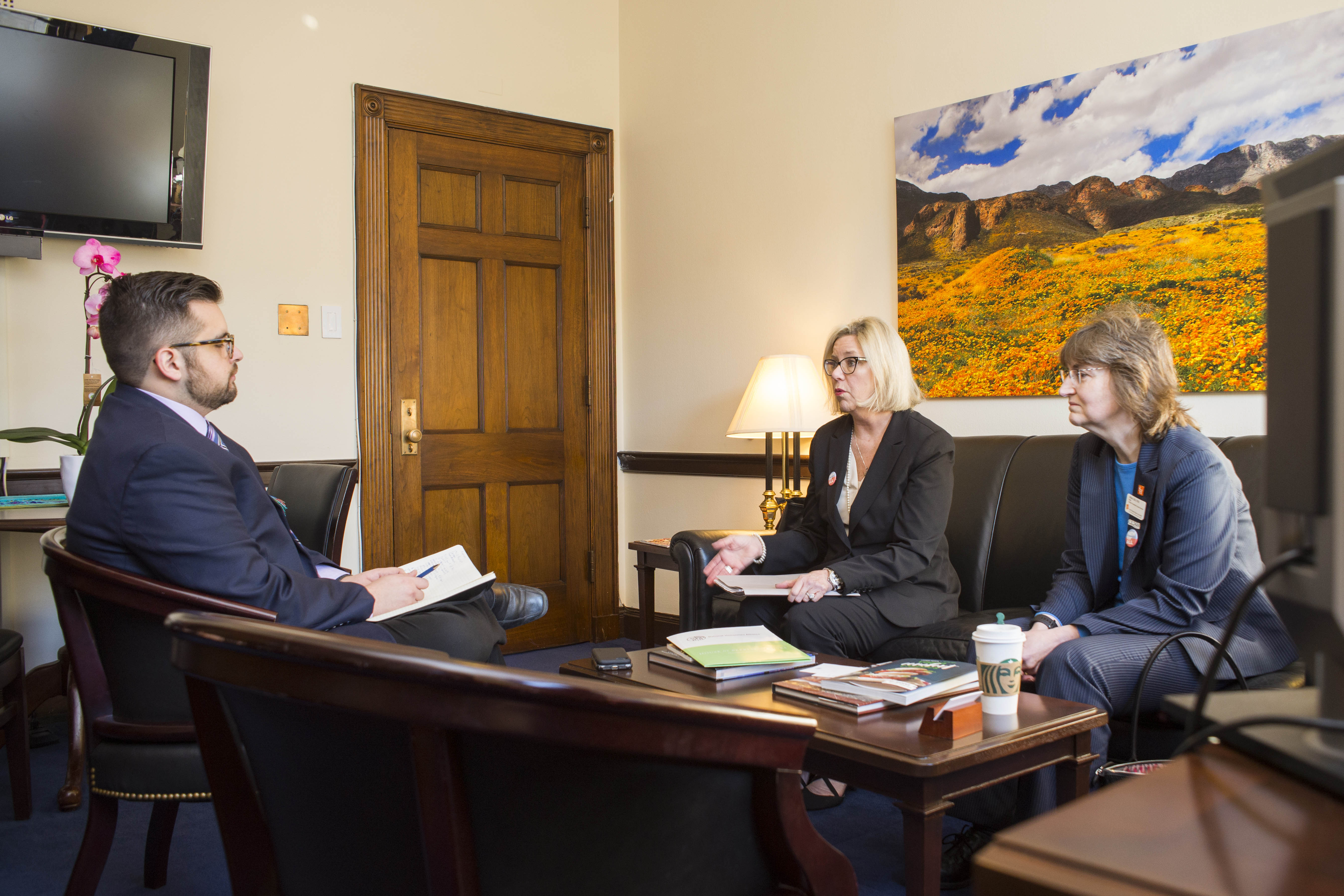 March 29, 2019
Nearly 200 humanities advocates gathered in Washington, D.C. to make the case for federally-funded humanities programs on Capitol Hill and it worked!

Social Science Policy NewS
March 2019
COSSA's March headlines and deep dive on the Trump Administration's budget request for fiscal year 2020: webchat and slides
Guide to Issues in Humanities Advocacy
http://4humanities.org/guide-to-issues-in-humanities-advocacy/
An interesting website worth exploring. It's organized into three main sections:
• Core Issues in Public Discourse on the Humanities
• Theory and Practice of Activism
• Creating a Humanities Advocacy Media Plan

AAC&U Webinar
Strategies for Communicating the Importance of Liberal Education
https://www.aacu.org/webinar/communicating-liberal-education
Access to a recording of the webinar requires user ID and password for AAC&U members.
Even without access there are links to handouts and the slides from the webinar that are informative.

THE STATE OF THE HUMANITIES 2018:
GRADUATES IN THE WORKFORCE AND BEYOND
January 2018: http://bit.ly/HIWorkforce2018
Study the humanities
A new website featuring qualitative and quantitative data on the value of
studying the humanities as an undergraduate: https://www.studythehumanities.org/

Phi Beta Kappa
http://toolkit.pbk.org
Good talking points (although some references are out of date and one study that has been questioned based on flawed methodology).
IN DEFENSE OF THE (LIBERAL) ARTS
The NPR podcast 1A devotes this episode to asking "what's the purpose of liberal arts colleges today? Are they changing to meet the needs of a twenty-first-century student?
https://bit.ly/2w5HfBu
ARTICLES (News, Esssays, Advice, Opinions, Briefs)
Liberal Arts Is the Foundation for Professional Success
in the 21st Century
August 2017: http://bit.ly/2NvigiJ

EMPLOYERS RATE CAREER COMPETENCIES, NEW HIRE PROFICIENCY
December 2017: http://bit.ly/2u2DyMq

JOB OUTLOOk: THE ATTRIBUTES EMPLOYERS WANT TO SEE
ON NEW COLLEGE GRADUATES' RESUMES
Updated for 2018: http://bit.ly/2NxWcE3

Falling Short? College Learning and Career Success
2015: http://bit.ly/2KYRE7W

your students learn by doing, not by listening
May 2018: https://bit.ly/2wctJit
what really makes a 'High-impact' practice high impact?
May 2018: https://bit.ly/2kCJ9nD
As the future of work looms, more universities offer
life-long learning programs
May 2018: https://bit.ly/2joUMhs

COLLege promise initiatives encouraged to incorporate
new strategies
April 2018: http://diverseeducation.com/article/115537/

3 vital ways to measure how much a university education is worth
April 2018: https://bit.ly/2w7m851

if you want your child to succeed, don't sell liberal arts short
March 2018: http://on.wsj.com/2oElupc
WHY NURSES NEED LIBERAL ARTS
February 2018: GoDanRiver_BHMediaGroup
Microsoft's President Says Liberal Arts Majors
Are Necessary for the Future of Tech
January 2018: http://read.bi/2DxgFrm
The skills that Google's most valuable employees share—
and what they mean for students
January 2018: https://goo.gl/qTB1GW
Liberal Arts in the Data Age
August 2017: https://hbr.org/2017/07/liberal-arts-in-the-data-age
what is a liberal arts degree & what can you do with it?
June 2015:
The Liberal Arts and the Making of T-Shaped People
Fellow CCAS member Guillermo Vasquez de Velasco's TEDx Talk.