From the Desk of the Dean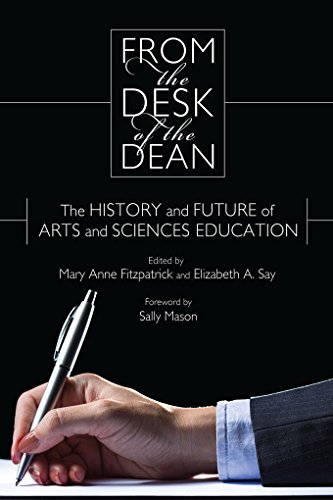 FROM THE DESK OF THE DEAN
The History and Future of Arts and Sciences Education
Edited by Mary Anne Fitzpatrick and Elizabeth A. Say
Foreword by Sally Mason
All proceeds benefit CCAS
To honor the fiftieth anniversary of the founding of the Council of Colleges of Arts and Sciences (CCAS), editors Mary Anne Fitzpatrick and Elizabeth A. Say, both past presidents of CCAS, have assembled nine original essays as well as three section introductions to create From the Desk of the Dean. Their goal is to prompt open discussions about American higher education and the perceived value of degrees in the basic arts and science fields.
Many agree that to the public an accounting degree is of greater value than an art history degree and a civil engineering degree has more value than a degree in physics. The contributors, deans and leading advocates, examine the challenges in higher education and offer a compelling case for the value of the liberal arts and sciences.

This book can be purchased online from your favorite book retailer (Amazon, Barnes & Noble, independent bookstores, etc).