CCAS 2018 Annual Meeting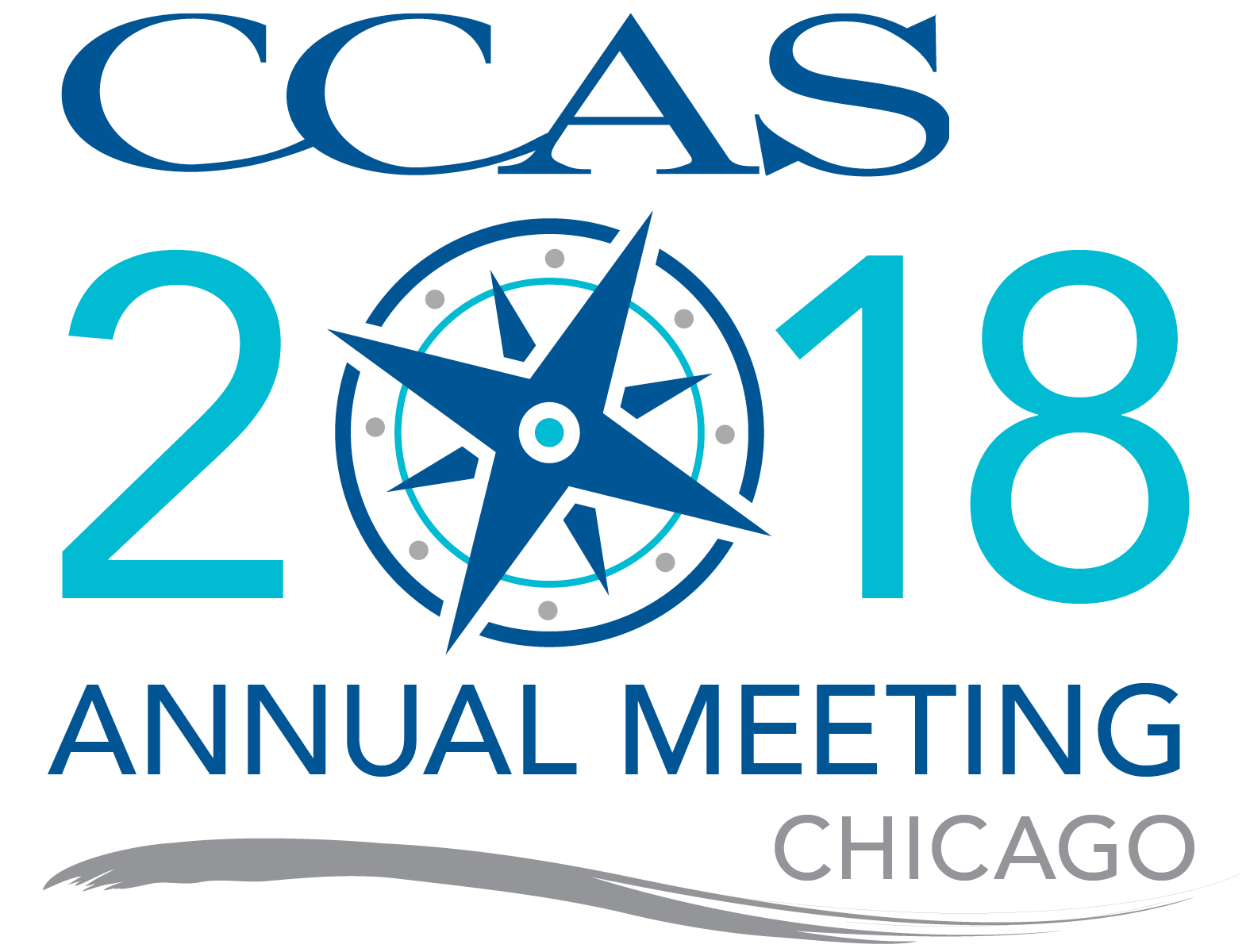 NOVEMBER 14-17 • CHICAGO MARRIOTT DOWNTOWN MAGNIFICENT MILE
CCAS is an organization committed to supporting its members in their demanding roles as
leaders in the arts & sciences. Now more than ever, advocating for the value of the arts &
sciences is an essential part of that role.

The 2018 Annual Meeting theme is Navigating the Complexities of the Deanship.
Join us as we learn together and work together to give voice to the values that unite us in the arts
& sciences. The 2018 Annual Meeting will begin with pre-conference workshops and the opening
reception on Wednesday, November 14th and conclude with the final concurrent sessions and
post-conference workshops on Saturday, November 17th.

All sessions will be held at the Chicago Marriott Downtown Magnificent Mile in Chicago, Illinois.
Chair: Janice Nerger, Colorado State University.