Information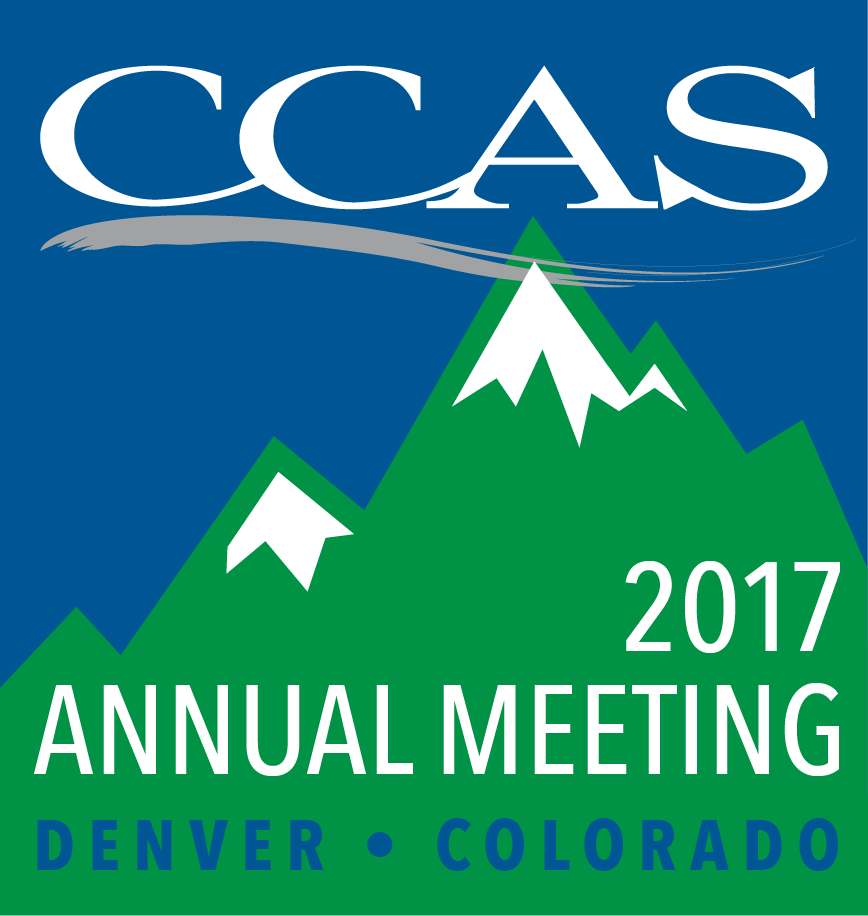 CCAS 2017 Annual Meeting
Denver Sheraton Downtown
November 1-4, 2017
CCAS is an organization committed to supporting its members in their demanding roles as leaders in the arts & sciences. Now more than ever, advocating for the value of the arts & sciences is an essential part of that role. The 2017 Annual Meeting will explore the challenges and opportunities of advocating for the arts and sciences: What do we stand for? What is it that we want, need, believe in? Once we know our message, how do we deliver it effectively to our campus community, to the general public, to leaders, policy-makers and politicians?
Join us as we learn together and work together to give voice to the values that unite us in the arts & sciences.
The 2017 Annual Meeting will begin with pre-conference workshops and the opening reception on Wednesday, November 1st and conclude with the final concurrent sessions and post-conference workshops on Saturday, November 4th. All sessions will be held at the Sheraton Denver Downtown in Denver, Colorado. Chair: Christopher McCord, Dean, College of Liberal Arts & Sciences, Northern Illinois University.
This year's program features a theme and sub-themes and new session modalities. To submit a proposal, please refer to the proposal guidelines.