I AM CCAS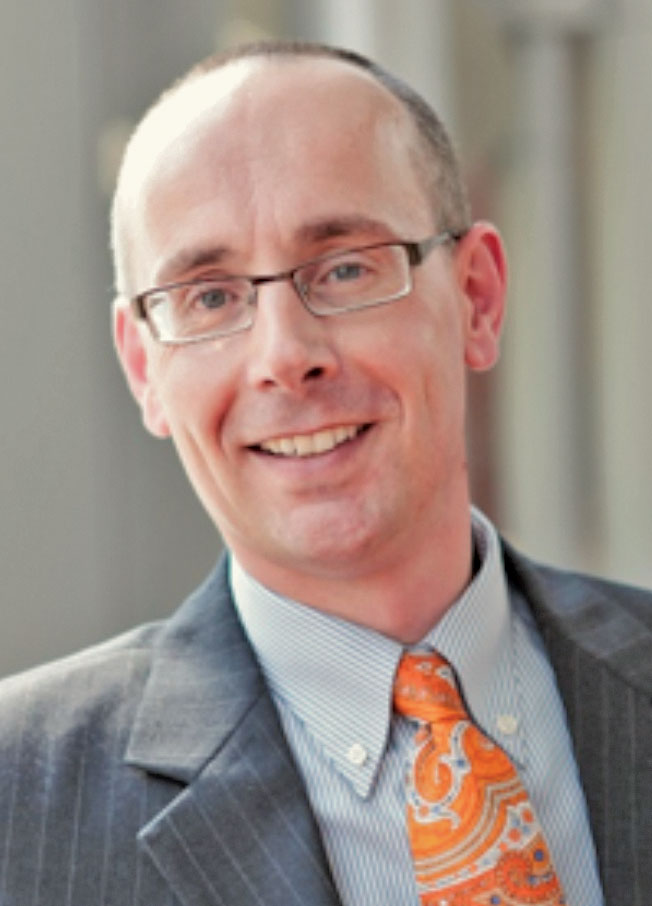 SIMON RHODES
Current Position: Dean of Science at Indiana University – Purdue University Indianapolis
Years as dean: About seven
Advice for new deans:
• Get a mentor
• Understand that being a department chair is the hardest job in
academia: develop good relationships and trust with the chairs so that your unit can benefit from their expertise
• You work for the general good – let that guide your decisions
• There are two sides to every story
Most meaningful contribution as dean:
• Significantly increasing the number of Science students while recording record numbers of
graduates each year
• Establishing eight PhD programs awarded in Indianapolis
• Constructing new teaching and research buildings (one complete and one in planning) using
our School resources (not university or state funding)
What gives him a sense of hope for the liberal arts: As a Science dean, I worry about being stereotyped as having a narrow outlook but I value the importance of the liberal arts and I enjoy collaborations with the diverse disciplines that make up a comprehensive university. For example, I recently wrote a successful grant proposal to our university Welcoming Campus Fund to build a history exhibit in the hallways of our recent Science building. This project created a permanent exhibit based on the history of African American communities who lived in the immediate area. This project involved collaborators from the university and the community, including students from Museum Studies and Anthropology in Liberal Arts, students from Art & Design, faculty from Science, Engineering, and the Library, and members of the local community, especially from the Madame C.J. Walker Theater Center. To me, this experience demonstrated the collective power of diverse teams.
What makes him concerned/worried: That there are pressures on students, from families and society, to follow "expected' pathways rather than following their hearts and exploring where their skills and potential might be best realized. I think that this is an old and worldwide problem but my hope is that in today's world we have the experience and communication tools to defeat it.
Why he's a member of CCAS: CCAS has been very important for me: I especially value the opportunities to exchange ideas, experiences, and best practices with colleagues.
What you might be surprised to know about him: I collect early 1970's "kitsch" Midwest kitchen glassware.
What he does when not working: Walk my dog and play soccer.
How he keeps balance in life: I have great colleagues at work and a wonderful family at home so I am fortunate to enjoy every minute.
Currently reading: Who We Are and How We Got Here: Ancient DNA and the New Science of the Human Past by David Reich.