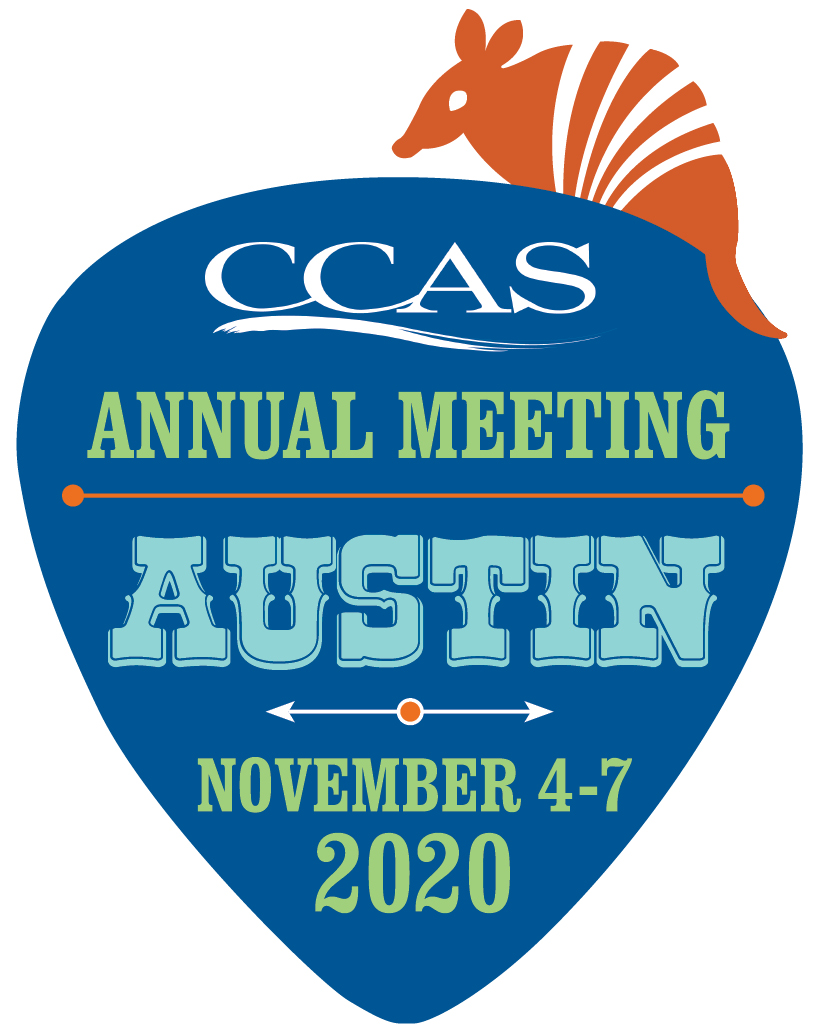 NOVEMBER 4-7 • JW Marriott • Austin, Texas
Chair: Jonathan Millen, Dean, University of New England
The theme of this year's meeting is Empowering Deans in Turbulent Times

The CCAS Annual Meeting is paperless;
the agenda, case studies, board candidate bios, and other resources
are available on this page and via the WHOVA event app.

WHOVA
You can download the free official Whova app for our event.
Invitation code: CCAS2020
Using your preferred device you'll be able to:
View the event agenda and plan your schedule.
Plan ahead whom to meet at the event by browsing attendee profiles in advance.
Send in-app messages and exchange contact info.
Find attendees with common affiliations, education, shared networks and social profiles.
Receive updated materials, presentation slides, and links.
Access agenda, GPS guidance, maps, and parking directions.
Evaluate each session you attend.
Vote for the Board of Directors candidates and bylaws changes.
Volunteer for future committees and workshops.
Post photos and tweet about your experience.
After downloading, sign up on Whova with the email address that you used to register, or sign up using your social media accounts.
Whova Tutorial

HOTEL
JW Marriott Austin, 110 East 2nd Street, Austin, Texas 78701
Reservations must be made by October 19, 2020 to qualify for the group rate. To reserve accommodations, use the reservation link or call 877-622-3056 and identify yourself as being with CCAS2020 to book within the CCAS room block.
Hotel Website
Maps & Directions
Things to Do
This hotel does not provide shuttle service, estimated taxi fare (one way) from Austin-Bergstrom International Airport (AUS): $32

Event cancellation insurance
CCAS will no longer administer meeting registration cancellations and refunds. Instead, we have contracted with a third party insurance agency whose coverage is underwritten by Lloyds of London. This Attendee Registration Insurance is now included in your registration fee and will be administered by Rainprotection Insurance.


CASE STUDIES
Thursday at 1:45pm & Friday at 10:45am
Each year the Board of Directors solicits timely case studies for consideration and discussion in small groups during the Annual Meeting. Registrants will not be assigned a room; ample seating will be provided and individuals will go to a room with seating availability.


FUTURE MEETINGS & EVENTS
CCAS hosts a variety of workshops and partners with other organizations for receptions, seminars, and advocacy events.
View the CCAS CALENDAR